Desktop Applications
HazteK Software is a developer of many desktop applications and utilities that work in a variety of environments, mostly Windows®, but also Linux as well. This page is a complete listing of all applications available for download.

Development Tools

Miscellaneous Tools

Multimedia

Network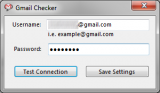 Gmail Checker restores functionality lost when Google discontinued the Windows Google Talk client in February of 2015.
Total Downloads: 3,351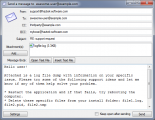 SMTP Mail Sender is an application that allows you to send messages through an SMTP server.
Total Downloads: 90,809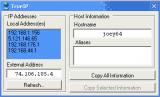 TrueIP is a small program that runs in the system tray, monitoring your IP address(es).
Total Downloads: 66,824