About HazteK Software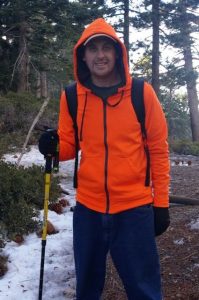 HazteK Software is run by myself, Joey Hazlett. It is a place for me to release my freeware programs and web apps that I create in my spare time. I run it on income from my full time day job at Pomona College. I enjoy writing programs that other people might find useful.
In October, 2023, I decided to remove all normal advertisements from my website. There may be Amazon product links strewn about, but there will no longer be any Google AdSense advertisements. Hooray! If you like what I do and want to support me, maybe consider buying me some pizza🍕?
Maybe you want to help support my solar power habit by sending me something on my Amazon wishlist?
I also have a personal blog that I rarely update and a site about my travels, which gets updated more often. Check them out if you want to know more about me.
My current development system as of October, 2023. These links earn me a few cents if you buy through them: